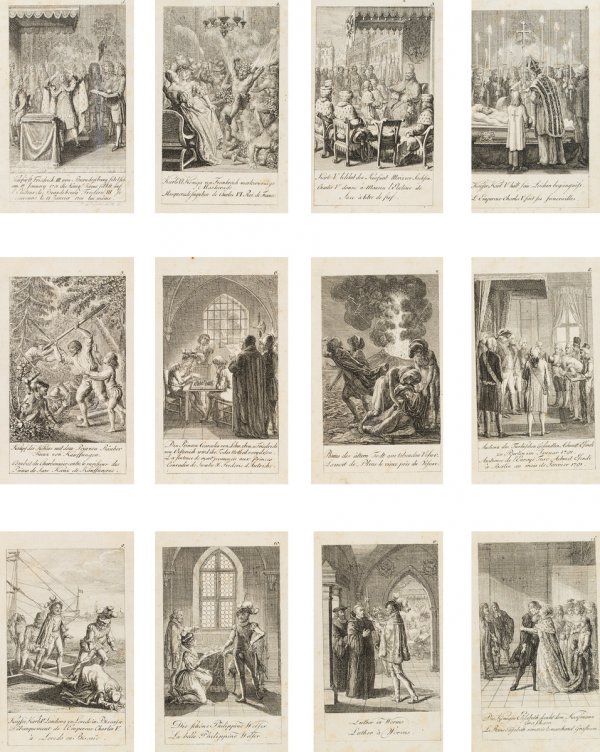 Date: 1791
Type: Prints
Medium:
Edition size: limited
Sheet size: 10,1 x 6,2
Condition: pristine
Signature: signed
Price: Price on Application
Description
signed lower right: "D. Chodowiecki del & sc.".

Series: 12 sheets on the older, middle and more recent history, single
Catalogue raisonné:
Engelmann 1857, E 663 II/II
Keywords:
Gothaischer Hofkalender zum Nutzen und Vergnügen auf das Jahr 1792", history, genre, people, costume, fashion, religion, elector Friedrich III. von Brandenburg, coronation, Charles VI. von Frankreich, masquerade, Charles V., Moritz von Sachsen, death, Kunz von kauffungen, Prince Conradin von Schwaben, Friedrich von Österreich, Plinius the Elder, Achmet Esendi, Berlin, Loredo, Philippine Welser, Martin Luther, Worms, Queen Elisabeth"., Classicism, Genre
Condition:
Good condition. The motifs are individually cut out and mounted on a common sheet of paper. A few pale spots can be seen.
---
---
Chod/D 1145