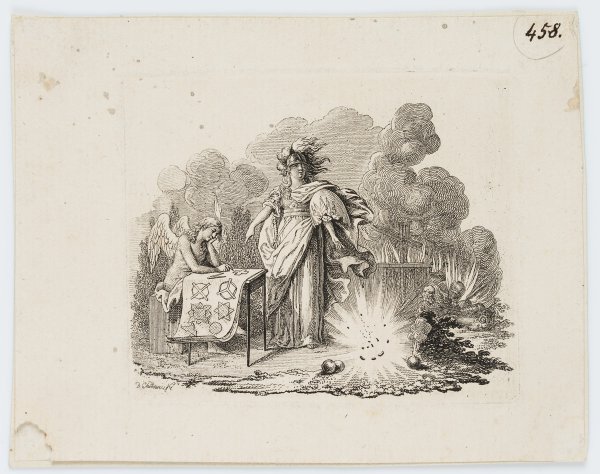 Date: 1782
Type: Prints
Edition size: limited
Sheet size: 9,8 x 12,5
Condition: excellent
Signature: signed
Price: Price on Application
Description
signed lower left: "D: Chodowiecki".

Series: Vignette too: Attempt over the fortification art on winter postirungen with XV. copper plates of Ludwig Müller, royal Prussian "Ingenieru-Lieutenant""".
Catalogue raisonné:
Engelmann 1857, E 458
Keywords:
Experiment on fortification art on winter postings with XV copper plates by Ludwig Müller, K. Pr. Ingenieur-Lieutnant. In the author's publishing house. Potsdam 1782", allegory, mythology, personification, war, battle, black powder, explosion, grenade, war tool, Prussia, fortress construction, architecture"., Classicism, Genre
Condition:
Very good condition. The lower left corner of the sheet is torn off.
---
---
Chod/D 159