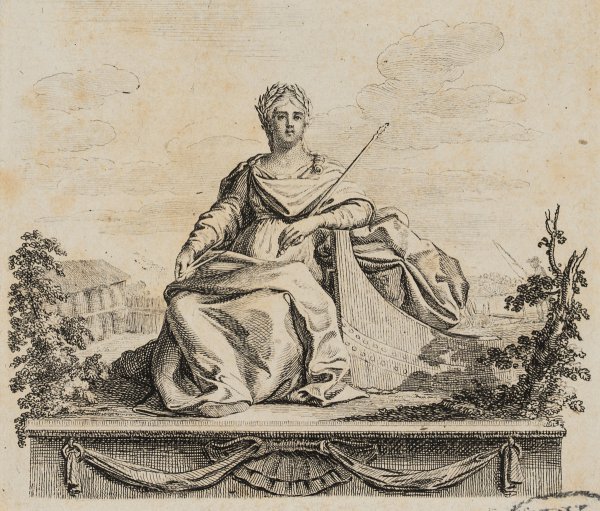 Date: 1773
Type: Prints
Edition size: limited
Sheet size: 8,9 x 10,0
Condition: pristine
Signature: signed
Price: Price on Application
Description
Collection stamp.

Series: Title vignette for: Johann Georg Krünitz'"Oeconomische Encyclopädie". "First Part."
Catalogue raisonné:
Engelmann 1857, E 91 I/II
Keywords:
Oeconomic encyclopedia, or general system of country= house= and state=economy, in alphabetical order. Berlin 1773", Allegory, Personification, Antiquing, Landscape, Agriculture", Classicism, Genre
Condition:
Good condition, slightly foxing.
---
---
Chod/D 933