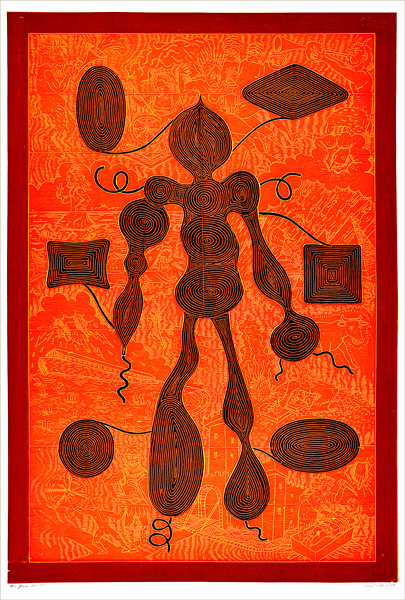 Date: 2014
Type: Prints
Edition size: Ed. 15
Sheet size: 56 x 37
Condition: pristine
Signature: signed
Price: Price on Application
Description
In The Yarn, Buck presents a simple figure composed of coils of yarn. The figure is superimposed on a background of images that depict events from the bible. They include Jonah and the Whale, Noah and the Ark, David and Goliath and many others. The Yarn is a woodcut/relief print in three colors printed from one plexiglas plate and two woodblocks on white Thai Mulberry paper 56 x 37 inches. It has been printed in an edition of 15, plus proofs.