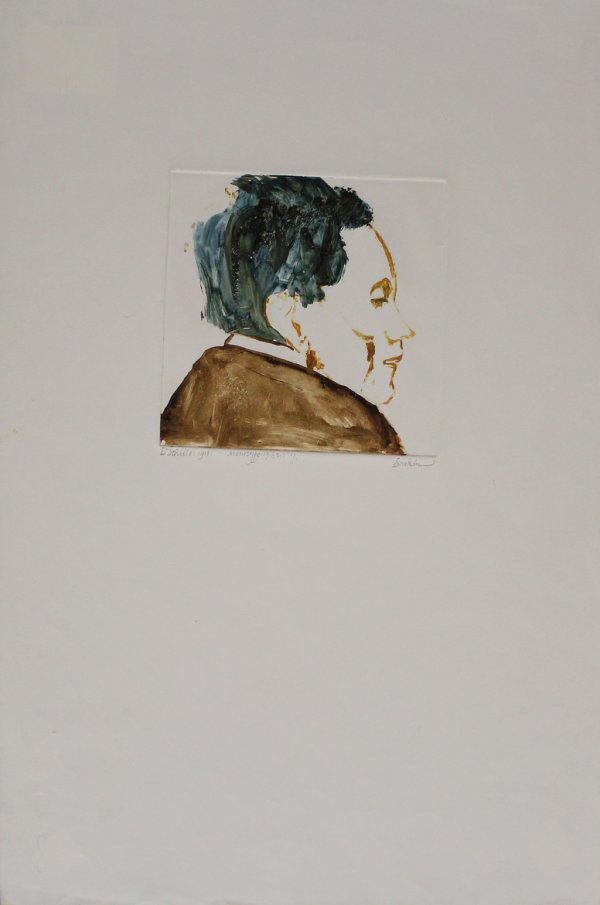 Date: 1982
Type: Prints
Edition size: UNIQUE MONOTYPE
Sheet size: 51 x 33
Condition: pristine
Signature: signed
Price: Price on Application
Description
A suitably intense depiction of Egon Schiele, an artist who deeply influenced Baskin. Although Baskin did some of his monotypes in series, this one is ABSOLUTELY UNIQUE, and is numbered 1/1. Printed on fine wove paper. Signed in pencil by Baskin. In perfect condition.