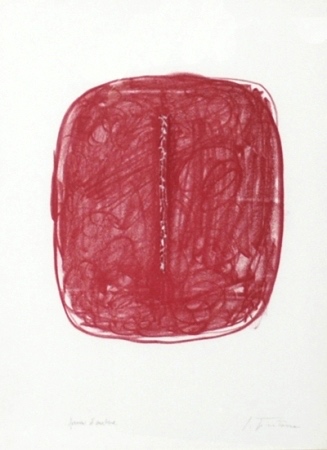 Date: 1967
Type: Prints
Medium:
Edition size: AP
Sheet size: 47 x 35
Condition: excellent
Signature: signed
Price: Price on Application
Description
Litograph printed in red wih rips by Lucio Fontana, from the suite Corrente, edited by Teodorani, Milano. One of the 12 artist proofs printed out of the 150 exemplars of the edition, which were printed in purple. Pencil signed and denoted "prova d'artista".
More artwork by Lucio Fontana from this gallery