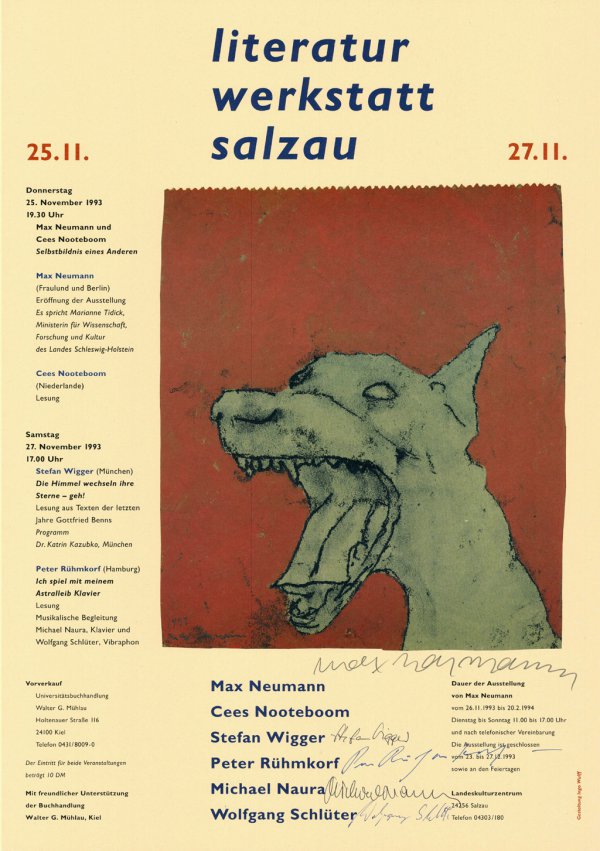 Date: 1993
Type: Prints
Edition size: unknown, but small
Sheet size: 59.5 x 42
Condition: pristine
Signature: signed
Price: Price on Application
Description
A striking poster by Neumann, SIGNED BY THE ARTIST AND BY FOUR OF THE FIVE WRITERS: Stefan Wigger, Peter Rühmkorf, Michael Naura, and Wolfgang Schlüter. On very good paper. In perfect condition.