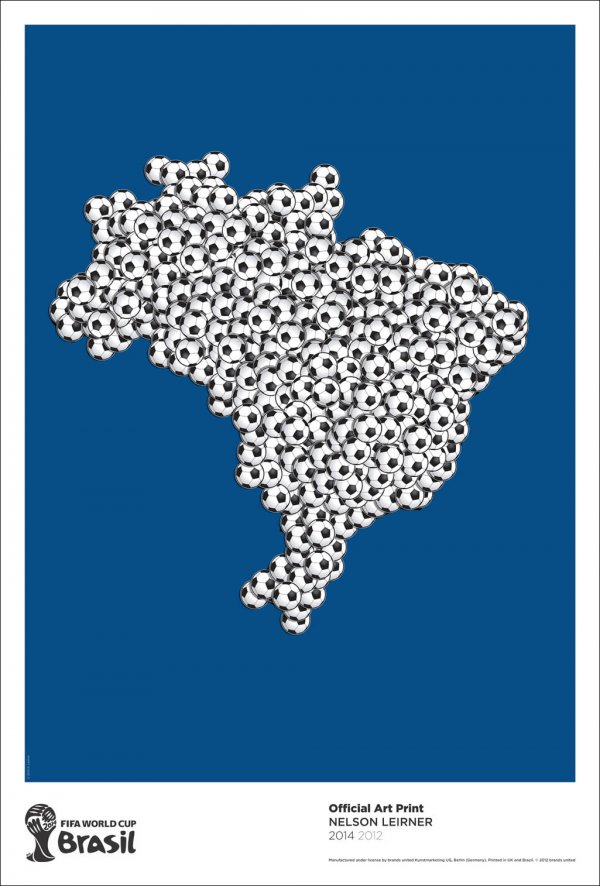 Date: 2012
Type: Prints
Edition size: 2014
Sheet size: 74.5 x 111.7
Condition: pristine
Signature: unsigned
Price: Price on Application
Description
The 2014 Art Print Edition is a high-end FIFA World Cup collectible of outstanding quality. The prints are inkjet on Japanese watercolour paper.Nelson Leirner (* 1932 in São Paulo) is one of Brazil's most famous contemporary artists. Leirner is a conceptualist, and his artefacts exemplify the change in Brazilian art from adversity to diversity since the 1960s. In his work Leirner ironically serialises modern cult objects which have sunk to the level of kitsch. His rethinking of modern industrialised pop culture brought him the honour of representing Brazil at the 48th Venice Biennial in 1999. The artist has played a significant role in the education of several generations of artists. His parents, the sculptress Felícia Leirner and the businessman Isaí Leirner, helped to found the Museum of Modern Art in São Paulo. Nelson Leirner's work for the Official Art Print Edition 2014 FIFA World Cup Brazil™ depicts Brazil's geopolitical identity of the year 2014. With enthusiasm and subtle irony, Leirner re-creates Brazil as being entirely made up of footballs in the year 2014. The work continues the artist's famous series of maps, in which he remakes geopolitical actualities by introducing imagery taken from popular culture.
More artwork by Nelson Leirner from this gallery