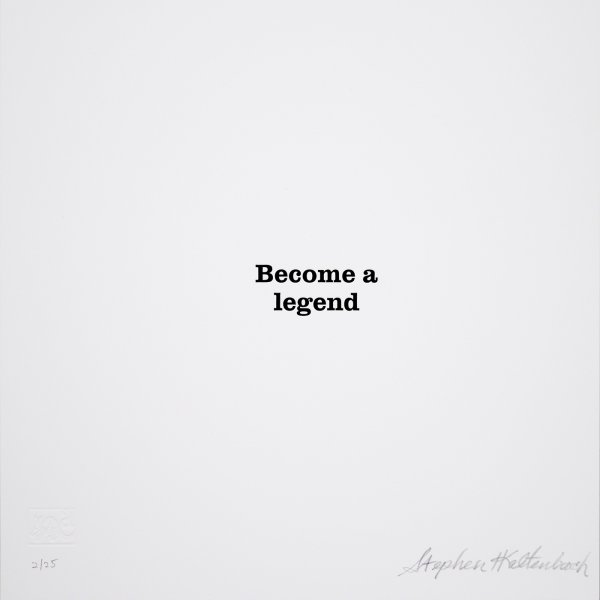 Date: 2018
Type: Prints
Edition size: 25
Sheet size: 10.5 x 10.5
Condition: pristine
Signature: signed
Price: Price on Application
Description
"Become a legend" is based on one of Kaltenbach's original set of Artforum ads that he ran anonymously in 1969 and put him on the map as an influential conceptual artist at the beginning of his career. Kaltenbach has created this print in collaboration with Bert Green Fine Art and Aardvark Letterpress. It is printed using metal plate letterpress, similar to the printing process common in 1969. The paper is on a thick, rigid cotton rag, making this item somewhat sculptural.
More artwork by Stephen Kaltenbach from this gallery