10 Things To Know About Yayoi Kusama
1. Painting became an act of rebellion
Yayoi Kusama was the youngest of four children and was born in Matsumoto, Japan in 1929. The family were wealthy but her father had many affairs and her mother forced a young Yayoi to spy on him. Her mother was also strongly against her ambition to paint, and would confiscate her canvases and inks.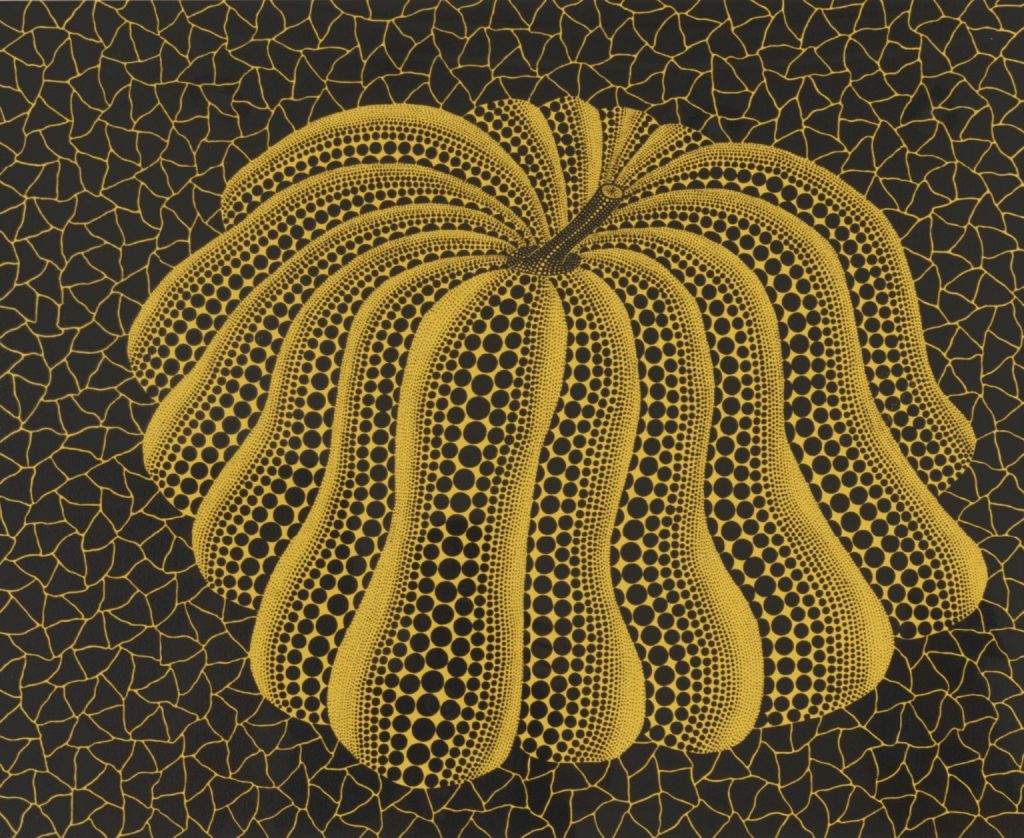 2. She took Georgia O'Keeffe's advice and moved to America
As am aspiring young artist, Kusama has great admiration for Georgia O'Keeffe, and even wrote to her asking for advice in being a painter. O'Keeffe wrote back, warning her that although it's incredibly hard to make it in America, she should nevertheless come and show her work to as many people as possible.
Kusama took her up the advice – by this time in her mid-20s – and moved to New York where she lived between 1958 and 1975. Rebelling against what she saw as her parents' old-fashioned morals and customs, she yearned for fame and freedom abroad.
3. It is impossible to separate the art of Yayoi Kusama from her mental health
Kusama classes her work as 'art medicine'. The 'Infinity Net' paintings, which first won her critical acclaim in New York, originate from visual hallucinations that she claims have plagued her since she was a child.
She first referred to these hallucinatory episodes as far back as 1963, in an interview for WABC radio with the art critic Gordon Brown. She has actually now lived in a psychiatric asylum – voluntarily – in Tokyo since 1977.
4. One of the first critics to trumpet Kusama's 'Infinity Net' paintings was Donald Judd
Donald Judd worked as an art critic before becoming a leading light in the Minimalist movement. He viewed Kusama's paintings as both simple and complex at the same time, as indicated in Art News in 1959. The 'Infinity Net' paintings would achieve around $200 a piece around that time, but are now selling for many millions.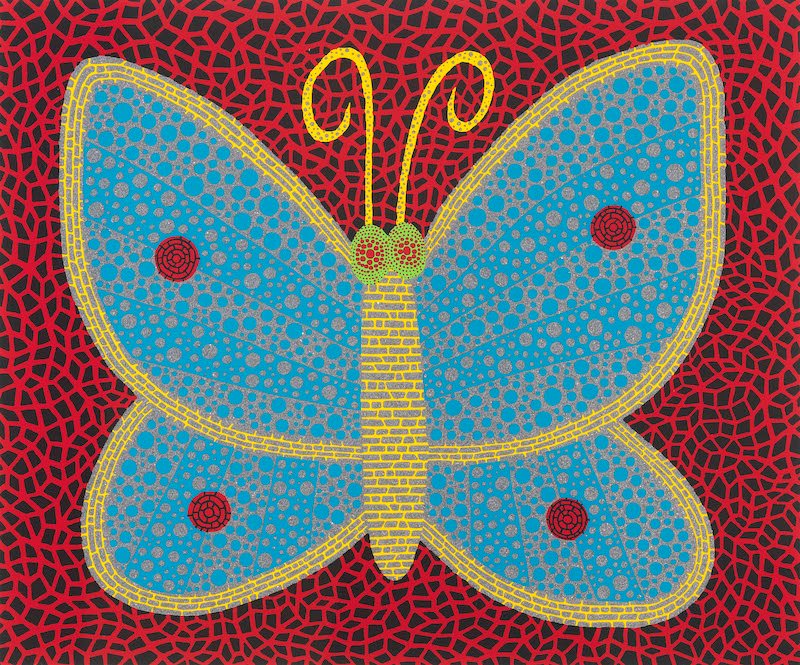 5. The Kusama-Warhol story is complex
Andy Warhol was considered a close friend by Kusama, although she later accused him of poaching her ideas. For a show in New York in 1963 she covered a rowing boat with phalluses and wallpapered the room with repeated identical photocopies of the image. In 1966, and also in later shows, Warhol used wallpaper at a show using a repeating vibrant screen print of a cow in a similar way. The surface glamour and playfulness of Pop Art is a running theme in Kusama's work.
6. Kusama was a self-styled outsider in America
The artist never originally looked to be a part of a specific movement, always defining her style as 'Kusama art', despite her connections to major avant-garde artists. She refused to allow the art world to forget her Japanese origins too, always wearing a kimono to private displays of her work.
7. She wore her best silver kimono to her first meeting with Joseph Cornell
The meeting took place at Cornell's home in Queens, New York in 1962. It marked the beginning of an intense relationship with the reclusive artist, lasting more than 10 years.
8. Kusama has always used fashion to gain attention
When she was very young, Kusama was rebellious too with her choice of clothes and tended to decorate them with dots. When she unveiled her own fashion company during the 1960s, clothes featured not dots but holes, strategically placed for the buttocks or breasts. In the 1970s she created 'orgy' garments which were meant to be worn by many people at once.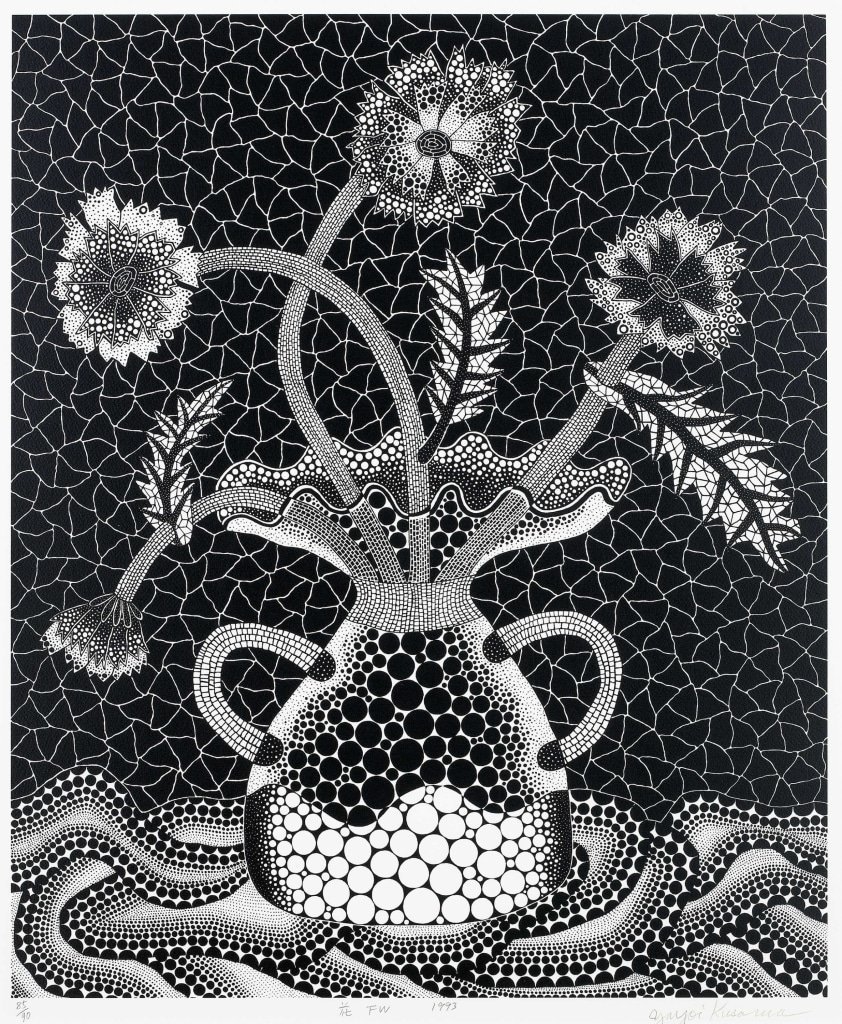 9. Sex is a recurrent theme in Kusama's work
Kusama's relationship with Cornell – the only known romantic relationship she had – was erotic despite being sexless. She in fact described herself as asexual, with her 'penis chairs' and other sculptures coated in phalluses possibly stemming from an actual fear of sex.
10. The search for stardom is part of her work and story
Kusama frequently described her strong desire for fame on arriving in New York. As a woman finding her feet in an alien country which harboured considerable resentment towards the Japanese post-war, she had to show immense determination to achieve the notoriety she craved.
In 1966, at the Venice Biennale, Kusama resorted to distributing flyers featuring Sir Herbert Read's poetic description of her work as 'images of strange beauty' that 'press… on our organs of perception with terrifying insistence'.