Contemporary Art: 20 Years of Eyestorm
2019 marks twenty years since the founding of Eyestorm – a gallery that has established its name not only working with some of the most iconic artists of the contemporary era, but also championing new and promising talent, playing an important role in establishing their artistic practice and growing their success. To commemorate this significant milestone we look back on Eyestorm's impressive story so far.
From its earliest years at the turn of the century, Eyestorm was working with some of the biggest names on the contemporary art scene including Jeff Koons, Marc Quinn and Damien Hirst. With both physical spaces in central London and one of the first major online galleries, Eyestorm tapped into a collector's market, publishing original print editions at accessible prices, by top artists whose value would soar over the following years. For those that were lucky to make an investment on some of those early Eyestorm editions, they could today see their prints sold at auction more than ten-times their original launch price.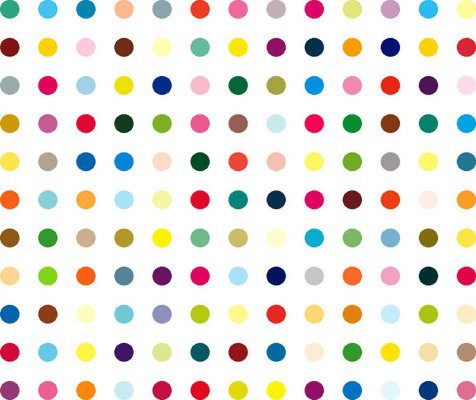 Over its twenty-year history Eyestorm has remarkably worked with what could now be considered the best of the best. These key names came from some of the most defining contemporary art movements and styles of the late 20th and early 21st centuries: American artists James Welling and James Turrell; YBA's Damien Hirst, Gavin Turk and Martin Maloney; Street artists Dan Baldwin and André; and Pop Art legends Jeff Koons and Sir Peter Blake – to name just a few. To this day, Eyestorm artists are represented in top institutions around the world including the Whitney Museum of American Art, MOMA and The Met in New York and the TATE in London.
While the early years saw Eyestorm become a leading dealer of the top names in contemporary art, from 2005 the gallery shifted focus and started looking for new inspiring talent who could match the established calibre. Bringing emerging artists such as Lucie Bennett and Anthony Micallef into their fold, Eyestorm certainly demonstrated their 'eye' for emerging creative talent.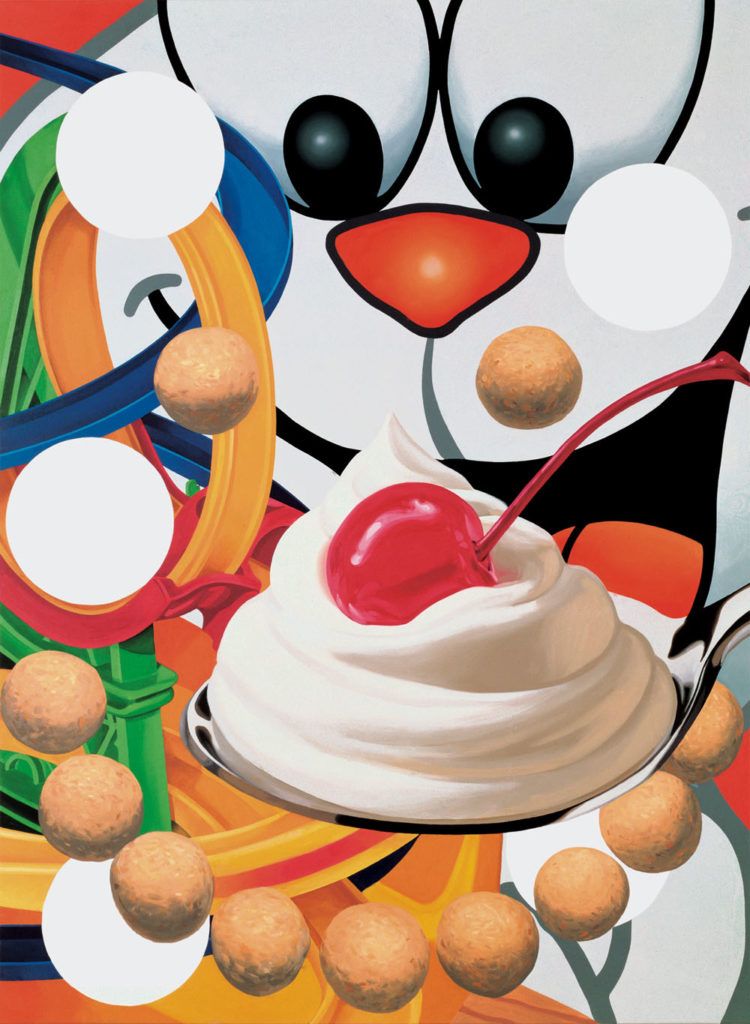 During the most recent decade, Eyestorm has also established important collaborations with external curators, such as their partnership with Wallpaper* magazine in 2008. Here, eight celebrated photographers created ten historic photographic releases – including the iconic Carabo by Benedict Redgrove and Cintia II by Jonathan Frantini.
From 2011, with two new creative entrepreneurs taking the helm, the gallery was given a fresh outlook and revitalised spirit. That year saw the introduction of two of Eyestorm's most successful emerging artists – Jacky Tsai and Henrik Simonsen. From humble beginnings to now widely established artistic careers, both these artists have seen a rapid growth in their success throughout their years working with the gallery. Among other newcomers such as Noma Bar, Jo Bradford, Ross Holden and James Hunter, the gallery continues to work with these artists, releasing regular new and exclusive editions each year.
Throughout the somewhat inevitable transformations of Eyestorm over the last twenty years – which has seen changes in ownership, fluctuations in the art market, a refreshed focus on buying online, and new creative directions – the gallery has remained focussed on their original values – releasing exclusive works of the highest standard, which champion creative originality and handcrafted techniques. With an impressive catalogue of established artists, and a proven eye for recognising and nurturing new talent, we can only imagine what the next twenty years will bring!