Modern Art: The Lithography of Bell Epoque Artist Albert de Belleroche | Davidson Galleries
Albert de Belleroche (1864-1944) was born at Swansea in Wales on October 22, 1864, the younger son of Edward Charles, Marquis de Belleroche. The Belleroche family bore the ancient French title de Belleroche, but because Albert's forbearers were Huguenots, they left France and settled in England. Albert's mother came from Brussels, and throughout his life Albert would maintain strong ties with Belgium. His father, however, died when de Belleroche was a child, and his mother, Alice, who was introduced by the Marquis of Queensbury to Harry Vane Milbank, the elder son of Sir Frederick Milbank, remarried in 1871 when Albert was seven. The family moved to Paris where Alice, a great beauty and engaging hostess, achieved fame for her salons at 23 Avenue Montaigne near the Champs-Elysees.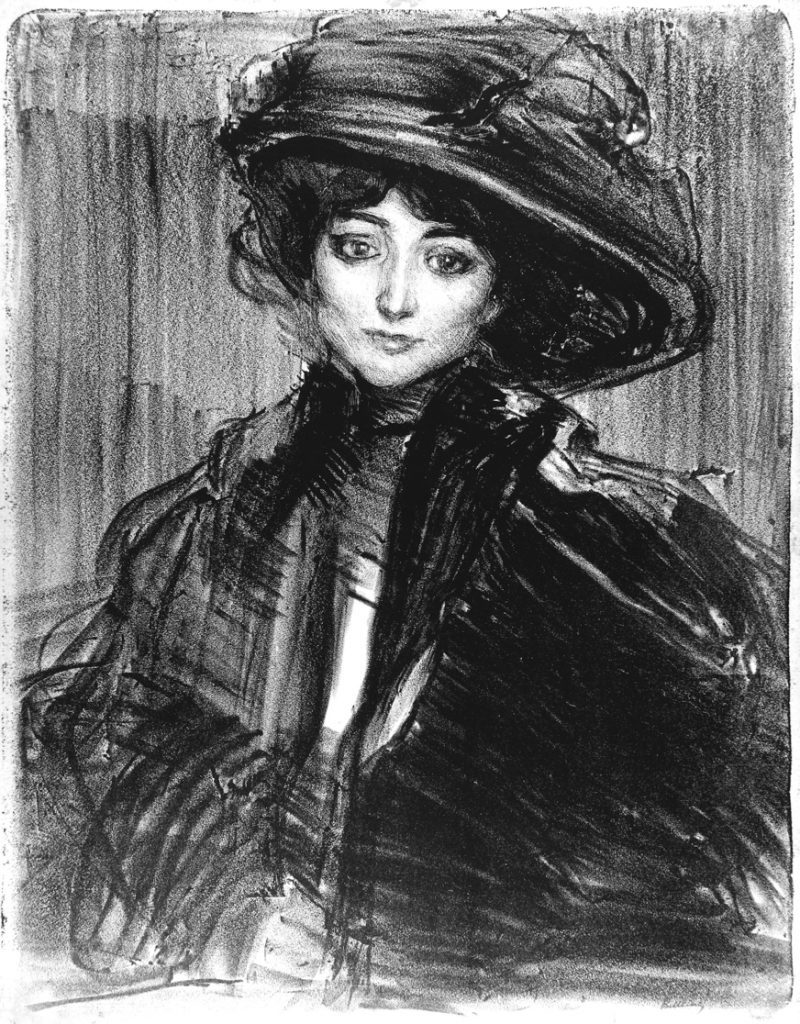 A turning point in Albert's future came when Harry Milbank asked Carolus-Duran, one of France's leading portrait painters to paint Alice. It was at a dinner party she gave for Edward VII, then Prince of Wales, that Carolus-Duran saw several sketches Albert had done, and he suggested that Albert study in his studio. Albert agreed and later recalled the larger significance of this decision; "It was some time in the year 1882, at an annual dinner offered to Carolus Duran by his pupils, that I met Sargent for the first time.  Before long, Belleroche and Sargent were close friends, painting in each other's studios. Albert also became associated with Helleu, Degas, Toulouse-Lautrec and others, as well as Lili, the model Lautrec made famous. She would frequently pose for Belleroche.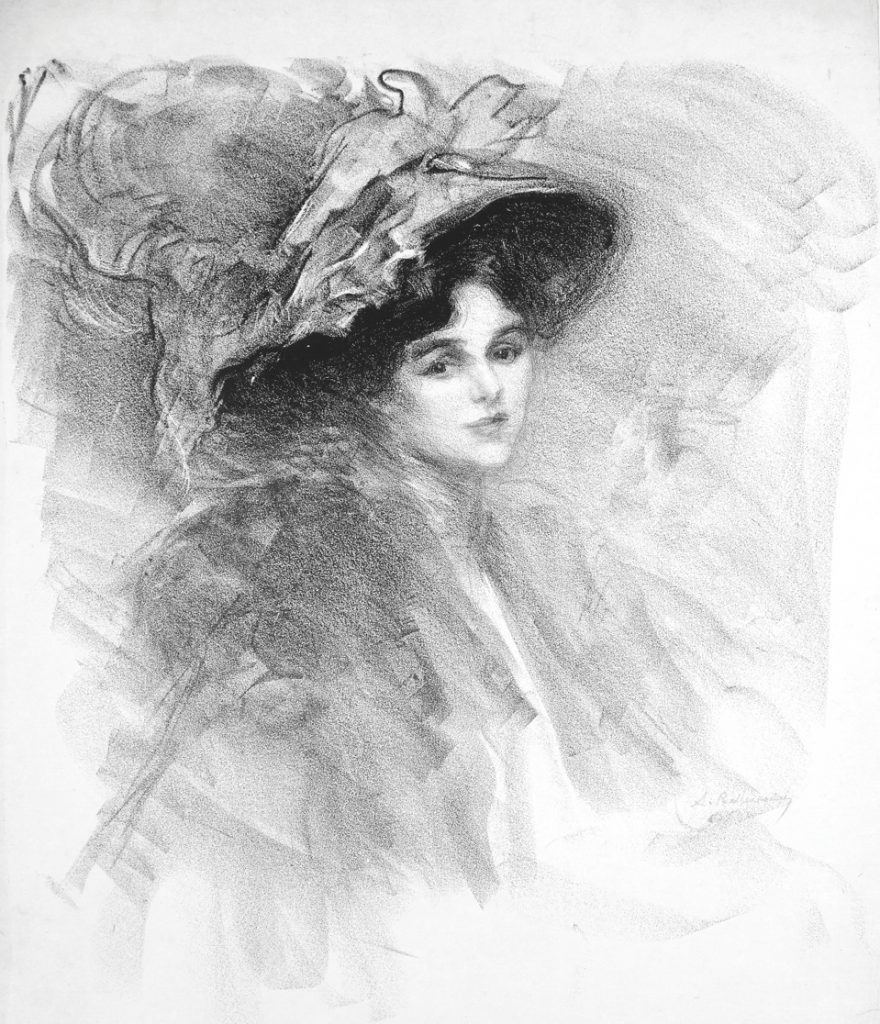 Sargent did the earliest of his six lithographs about 1895.  Belleroche, for his part, came upon lithography independent of Sargent.  In 1900 Belleroche probably created one lithograph. Then in 1901 there were five or six. By 1903, his commitment to lithography was established.  In this year he became the sole English Membre-Fondateur of the Salon d'Automne.  The few lithographs Sargent did were done on transfer paper and not, as Belleroche perfered, directly on the stone. Two of Sargent's were of Belleroche and were printed in 1905. The Salon d'Automne quickly grew into an important event with Eugene Carriere, Auguste Rodin, Auguste Renoir and Aristide Maillol serving as president. Belleroche continued to exhibit there and in 1947 the Salon presented a major retrospective exhibition of his work. It too was at the Salon d'Automne that he met Frank Brangwyn, another artist who became a life-long friend.  Some years later, in 1934, the Worthing Art Gallery in Sussex brought out a joint exhibition of the lithographs of Belleroche and Frank Brangwyn.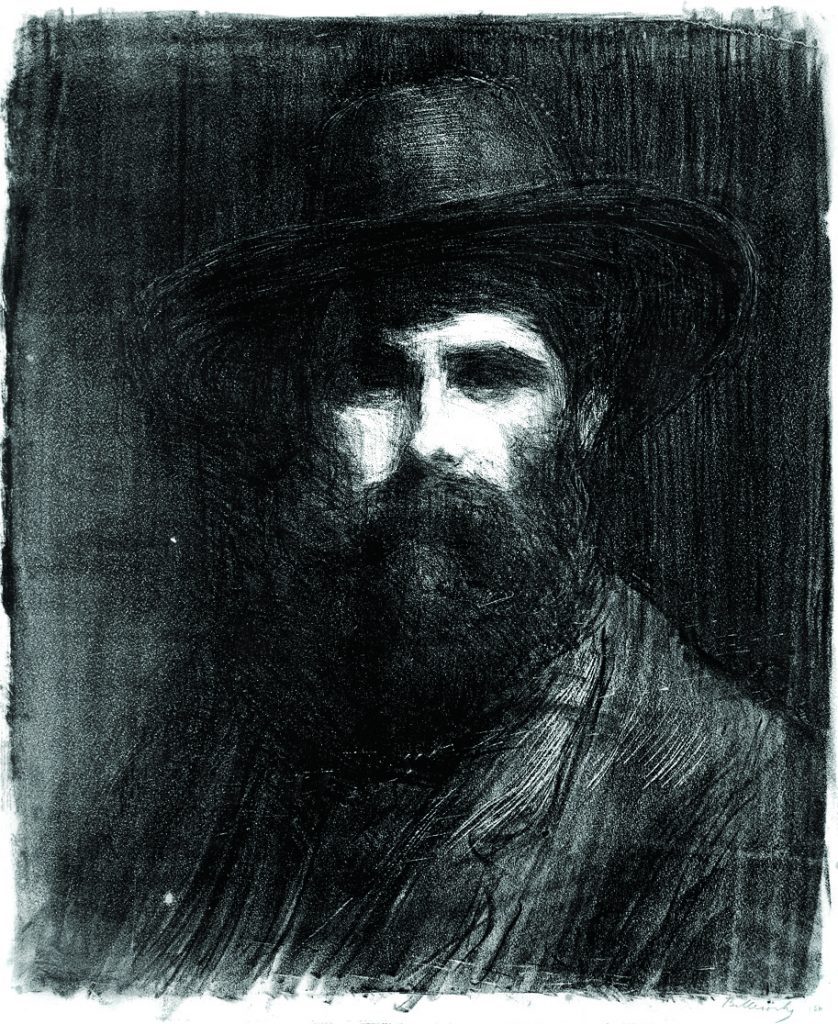 Belleroche's remarkable treatment of his subjects was the direct result of the freedom he felt using the lithographic crayon as spontaneously as he would a paint brush. He owned his own stones and press, selected his papers and directed each step in the lithographic process (he printed lithographs for Sargent and Helleu).  Roger Marx, art critic and champion of lithography, emphasized that the "greasy wax crayon" had become "a vivid force" in Belleroche's hand. While his "works are diverse…they celebrate, foremost, the womanhood of our time. Whatever the woman's pose, where ever she might reside, she inspires the viewer with unclouded grace. These are thoroughly modern works which capture brief, reverent moments of joy, tenderness and wonder, much like the works of Sargent, Helleu or Besnard.  Belleroche's portraits of women are iconographic: they may be benevolent, dignified, gentle, gracious and even humorous or portly. But always they are full of charm and contrast. Upon his stone he puts the allure of a short-lived moment, some feeling of joy or hope he sees in a fleeting smile or a far away look which might suggest a daydream.  Roger Marx concluded that "no one since Eugene Carriere…has equalled Belleroche's technique…he is a painter-lithographer."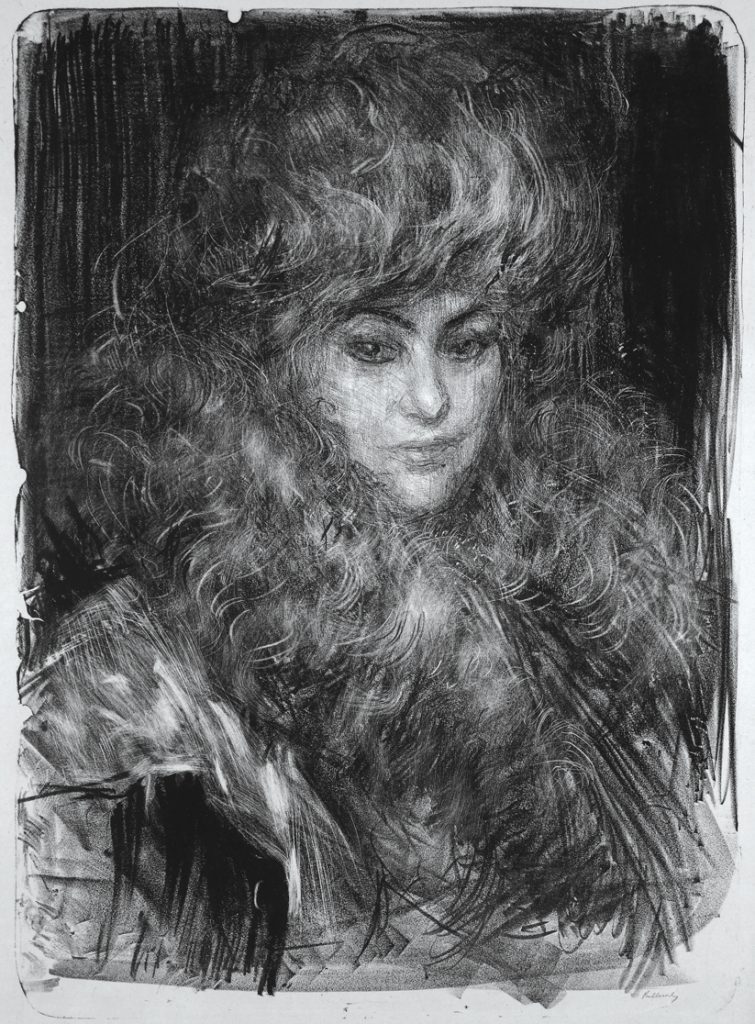 Between 1905 and 1910 Albert lived in Paris but spent his summers at Chateaudun, southwest of Paris on the Loire River. There also were weeks or months spent at Thornham, his mother's home in Scotland; Ferby Lodge, her house at St. John's Wood in London or Glencairn, his own home at 46 West End Land in London. Major exhibitions of his lithographs were held at Galeries Henry Graves in Paris and Goupil Gallery in London. His lithographs were reprinted in the Gazette des Beaux-Arts, L'Art et les Artistes, Revue de l'Art ancient et moderne, Connoisseur, Figaro, Die Bilden de Kunst, The Neolith and other publications and revues. In 1910 he married Julie Emilie Visseaux, the daughter of Jules Edouard Visseaux, the sculptor. The marriage deeply disturbed Belleroche's model, Lili, who had tried to break up the couple. Using her key to Albert's Paris flat, she stole all of his portraits of her.
Following his marriage (at a Protestant Church in London on June 6, 1910 and a Catholic Church in Paris on September 24) Belleroche decided to leave Paris to live in Glencairn in Hampstead. A daughter Alice was born in 1911. In 1912 a son, William, was born, and in 1914, a second son, Harry, was born. Albert continued working with lithography, portraying intimate scenes of his family and friends until his death in 1944.
*This biography was gleaned in large part from writings by Bernard Derroitte of Armstrong Fine Art