The Life and Prints of Joe Tilson
Joe Tilson was a key player in the birth of British Pop Art during the first part of 1960s. A dedicated lifelong printmaker, Tilson has throughout the years enjoyed a reputation for being one of Britain's most dynamic artists creating paintings, prints, constructions, multiples and reliefs. His long-held popularity is based on his refusal to recognise the differences between the unique and the editioned artwork. Many Joe Tilson prints are hand-painted using a variety of print-making techniques. The hedonism and optimism of the 1960s can be clearly seen in his works of that time, and he is widely considered an icon of the ensuing Pop Art era.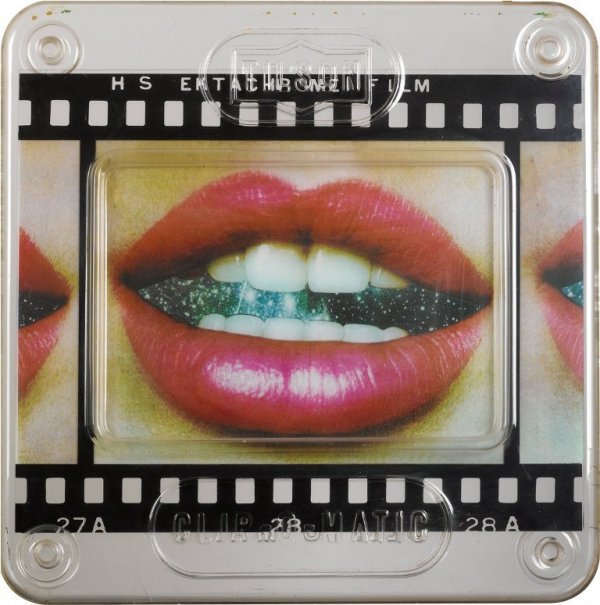 During the late 1950s, Tilson was a teacher at St. Martin's School of Art and regularly associated himself with the likes of David Hockney, Frank Auerbach, Peter Blake and Richard Hamilton. Their visions and techniques were in fact very similar to Andy Warhol's in the USA (although they didn't know it at the time) and they soon realised the potential of combining found objects, printmaking, photography and drawing. In 1965, he moved to New York to continue teaching, and Joe Tilson prints from around this time offer an insight in to his personal journey and emotions. There is an optimism and exuberance early on, but later a distinct feeling of dissatisfaction regarding the consumerist nature of society settles over his work. His early screen prints appear to hold up a mirror to the many social and political ideologies that shaped Western Society over the decade that followed.
Tilson's Wood Constructions
Having been employed as a carpenter and joiner since leaving school at 16, Tilson was always drawn to using exposed wood as a container for various unrelated physical objects. Taking inspiration from a variety of everyday objects like ladders and bookshelves, he built wooden constructions with compartments that were filled with items serving as individual artworks in their own right. This also reflected the early Pop Art preoccupation with using found objects and other ephemera.
Greek Mythology
Joe Tilson prints and other artwork from the 1970s represented a shift towards an interest in Greek and Roman Mythology, particularly following his move to Italy. To this day, Italy continues to be a strong focus, and some of Tilson's most recent work is inspired by his passion for Mediterranean civilisations as the basis for modern European culture. This deep interest continues to shape a large number of Joe Tilson prints today.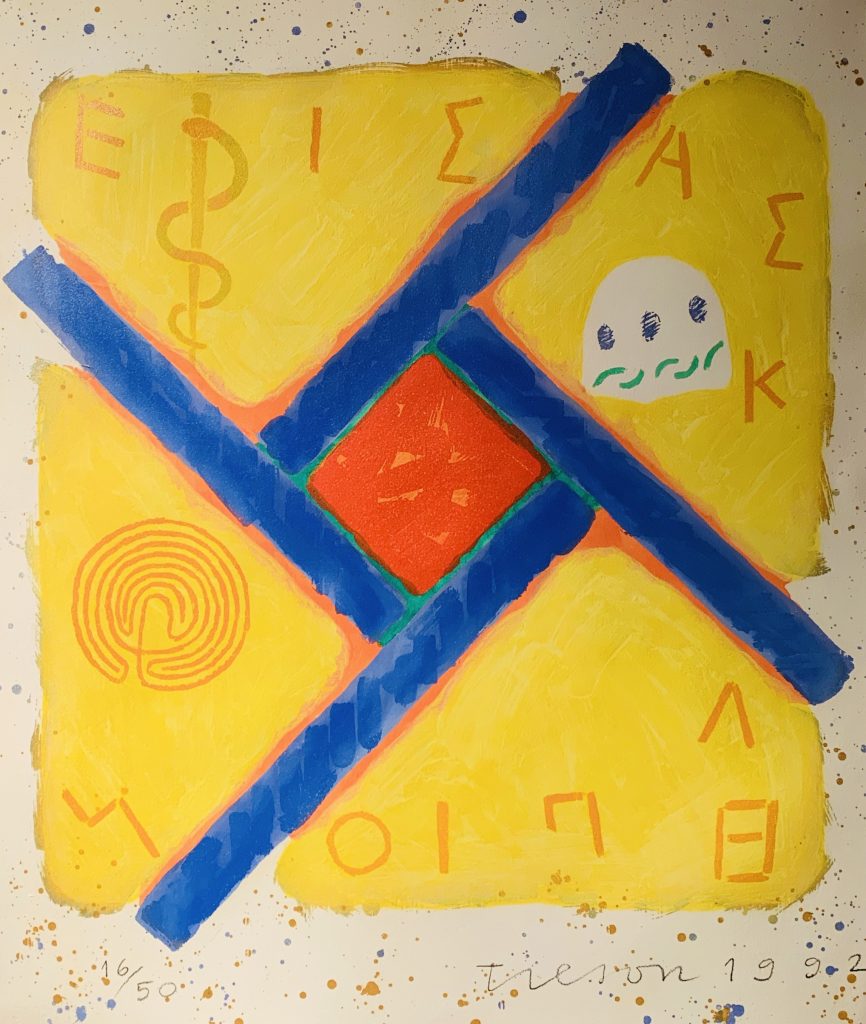 Today
In his recent work, many of the churches depicted in Joe Tilson prints, paintings and silkscreens are located in the Dorsoduro in Venice. He focusses heavily on the complex histories and successive alterations layering the buildings here to produce a distinct sense of time passing. Tilson is preoccupied particularly with the main entrance, contrasting it with a very bold, child-like design inspired by the geometric patterns contained in the stone flooring of the churches.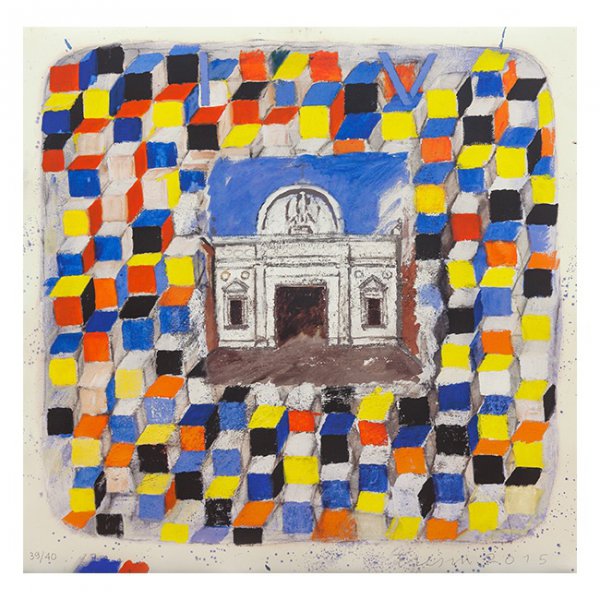 Joe Tilson is now in his 90s and still lives in both London and Italy; his love affair with Venice still ever present both in his life and his work.